The String Beans will play a kid-friendly show Friday evening at the courthouse lawn, along with historical presentation, trick roping demonstration, and other activities.
Family-Friendly Fun begins Friday
Events at the Dawes County Court House Gazebo, at 4th and Main streets.
2-3 p.m. — Black Hills Raptor Center show

The Black Hills Raptor Center of Rapid City, SD will present an educational show of raptors (birds of prey). BHRC's mission is to conserve and protect native birds of prey and their natural habitats through education, rehabilitation, and research.
BHRC presents using live raptors in classrooms, at youth programs, in the community, and for special events.
4 p.m. — Traders' Market Opens
4-5 p.m. — History of Nebraska as Told by Peter Sarpy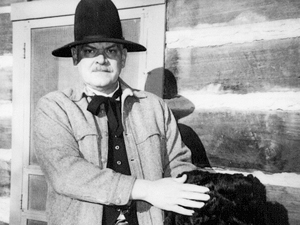 You'll be transported back in time to the early days of the Nebraska Territory. Dressed in period costume and speaking in his native French accent, "Peter Sarpy" describes the transformation of Nebraska from French colony to statehood. This dramatic one-act play uses humor, interactive audience participation and factual historical anecdotes to captivate youth and adult audiences alike.
5:30 p.m. — Trick Roper Joan Wells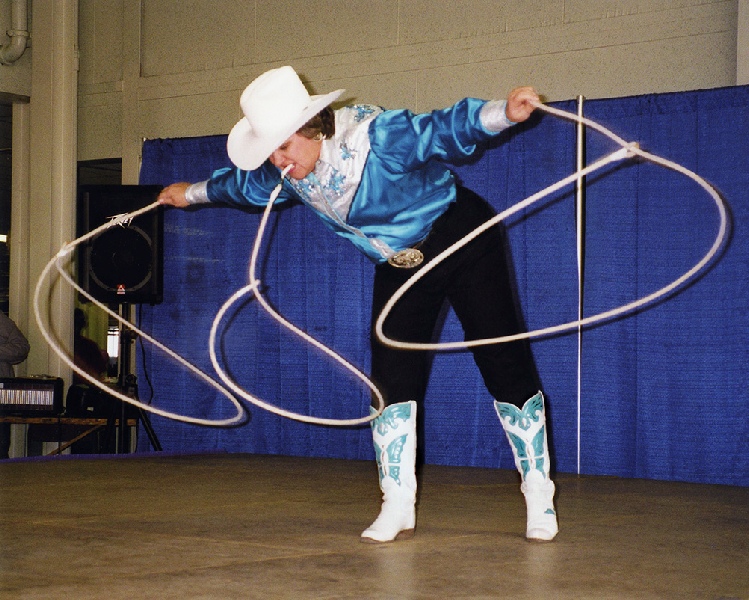 Joan Wells, Women's World Champion Trick Roper and inductee to the National Cowgirl Hall of Fame in Fort Worth, Texas will present a dazzling and unique performance of Trick and Fancy Roping.
Wells wanted to be a cowgirl at an early age after learning about horses and trick roping from her cousin Almon Bates, a rodeo cowboy and trick roper. She started roping at the age of four and then took further instruction from Jim Eskew Jr., World Champion Trick Roper of Ardmore, Oklahoma.
6:30 p.m. — The String Beans
From pop and country to rap and rock n' roll, these goofy guys perform a wide variety of original, family-friendly songs about all the things kids love: animals, cartoons, food, science, sports and more! Each show is hilarious, inclusive and spontaneous, and each catchy tune is designed to get every audience dancing and singing along!
And More:
Cotton Candy, Teddy Bear Mobile, Magic & Balloon Animals, and Face Painting! Concessions, snacks, and drinks, TBA.
Brought to you in part by a grant from: