Family-friendly fun begins Friday at the Dawes County Court House Gazebo.
Family-Friendly Fun begins Friday
Events at the Dawes County Court House Gazebo, at 4th and Main streets.
12:30 p.m. — Black Hills Raptor Center show

The Black Hills Raptor Center of Rapid City, SD will present an educational show of raptors (birds of prey). BHRC's mission is to conserve and protect native birds of prey and their natural habitats through education, rehabilitation, and research.
BHRC presents using live raptors in classrooms, at youth programs, in the community, and for special events.
2 p.m. — The String Beans
From pop and country to rap and rock n' roll, these goofy guys perform a wide variety of original, family-friendly songs about all the things kids love: animals, cartoons, food, science, sports and more! Each show is hilarious, inclusive and spontaneous, and each catchy tune is designed to get every audience dancing and singing along!
4 p.m. — Traders' Market Opens
7 p.m. — Nebraska National Guard - 43rd Army Band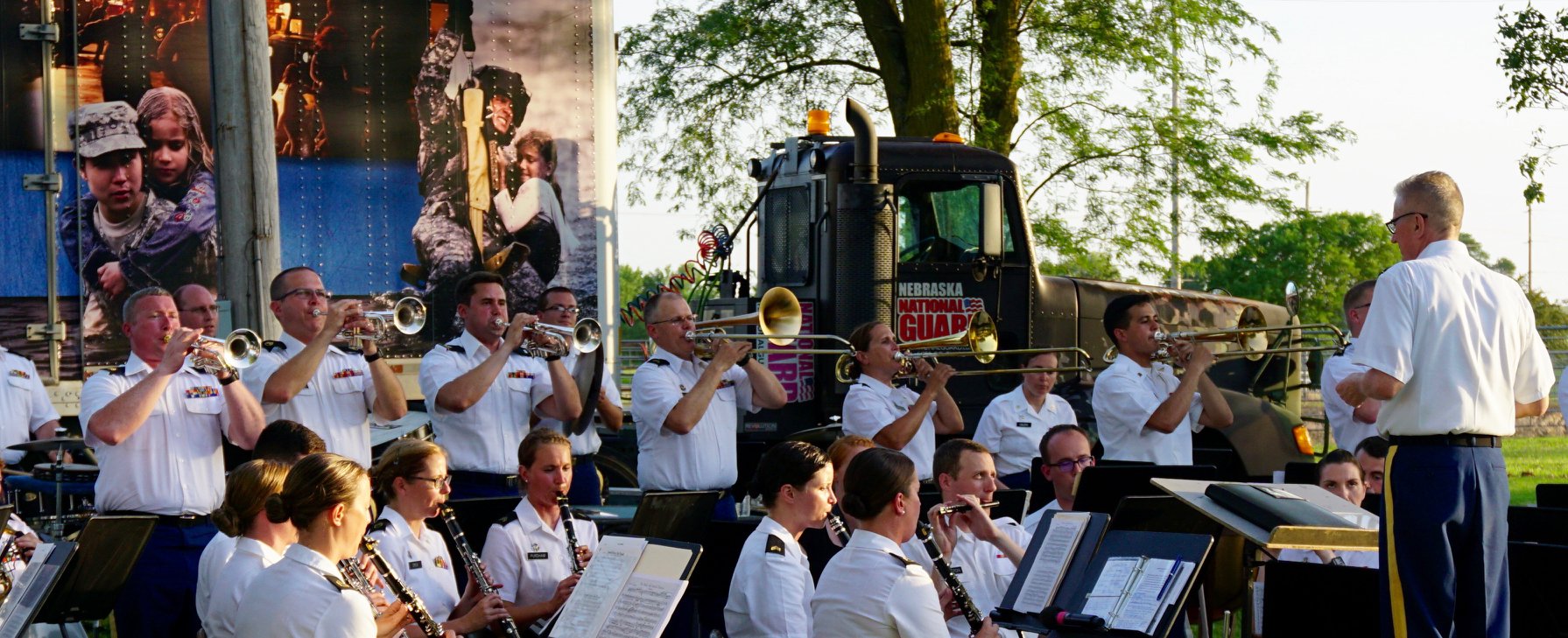 Featuring the Sharpshooter Winds and Sierra Niner Concert Band.
As the only musical unit of the Nebraska National Guard, the 43rd Army Band represents the National Guard at a variety of civilian and official military functions throughout the State of Nebraska. The band performs at parades, concerts, dances and receptions for military dignitaries. Musical variety shows are often on its schedule.
The band is comprised of "citizen-soldier" musicians from Lincoln and the surrounding area. Many of the members are students, music teachers, or otherwise associated with the music field in their civilian pursuits. The 43rd Army Band replaces an Active Duty Army Band during its two weeks of annual training at least every three years. During alternate annual training periods, they perform concert tours throughout the State for the civilian communities or provide entertainment to the Nebraska Army National Guard units during their annual training.