Building on the great experience attendees had in 2019, Fur Trade Days is excited to welcome back Mac's Carnival for 2021!
Mac's Carnival is Back in 2021
With 13 great rides, concessions, and the midway, Mac's Carnival has something fun for kids of all ages.
The Carnival opens 5 - 10 p.m. Thursday and 5 p.m. - Midnight Friday and Saturday.
---
Buy your wristband vouchers now, keep your money local, and save $5!
Vouchers are available online through SHOP.FURTRADEDAYS.COM or from your local banks in Chadron. Wristband vouchers are also available in other Highway 20 towns at your local Security First Bank.
The voucher is redeemable for a 5-hour wristband at the carnival. Five-hour unlimited ride blocks are 5-10 Thursday, Friday and Saturday, or 7-Midnight Friday and Saturday.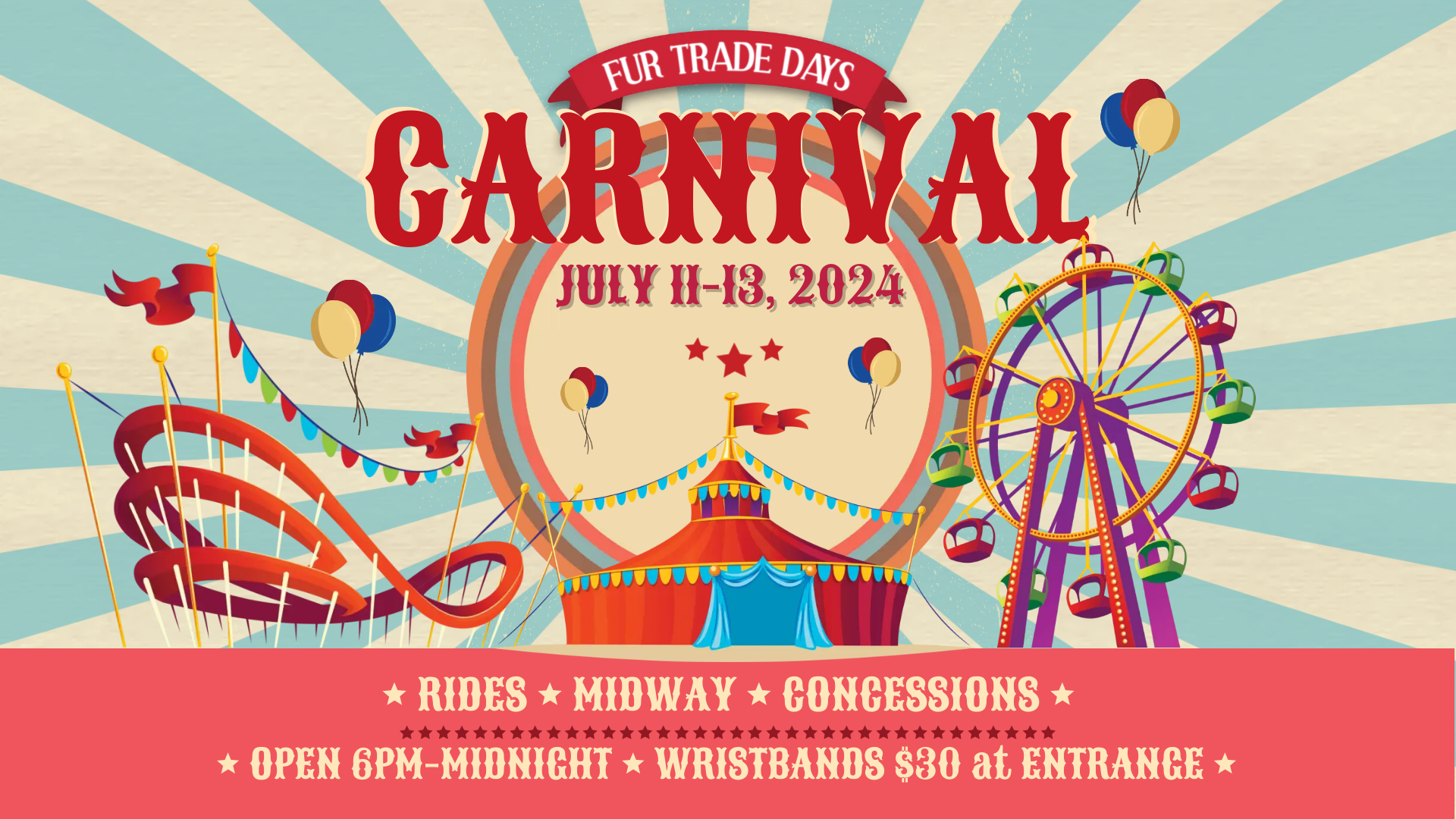 Generously brought to you by our White Buffalo Presenting Sponsor: